Dal 25 al 31 marzo, il Comune di Pollica ed il Future Food Institute, nell'ambito del progetto "Pollica 2050," hanno organizzato presso il Castello dei Principi Capano la Pollica Digital Week,  dedicata all'educazione e all'innovazione digitale al servizio della rigenerazione culturale, sociale ed economica del territorio.
7 giorni all'insegna di corsi, seminari e workshop per scoprire come la tecnologia e il digitale possono essere un alleato per ri-abitare e ri-abilitare piccoli borghi e aree interne
L'iniziativa, che si inserisce all'interno del contesto della ALL Digital Week, il più grande evento full digital d'Europa, ha l'obiettivo di promuovere la transizione digitale, strumento imprescindibile per accompagnare lo sviluppo sostenibile dei territori.
Si sono tenuti seminari e tavoli di lavoro dedicati agli amministratori locali, momenti di co-creazione del linguaggio narrativo visivo del territorio dedicato ai giovani e all'intera comunità.
La comunità è stata protagonista di "Hack the Village" – il primo hackathon di comunità pensato per trovare soluzioni ai problemi dei territorio, organizzato in collaborazione con Invitalia!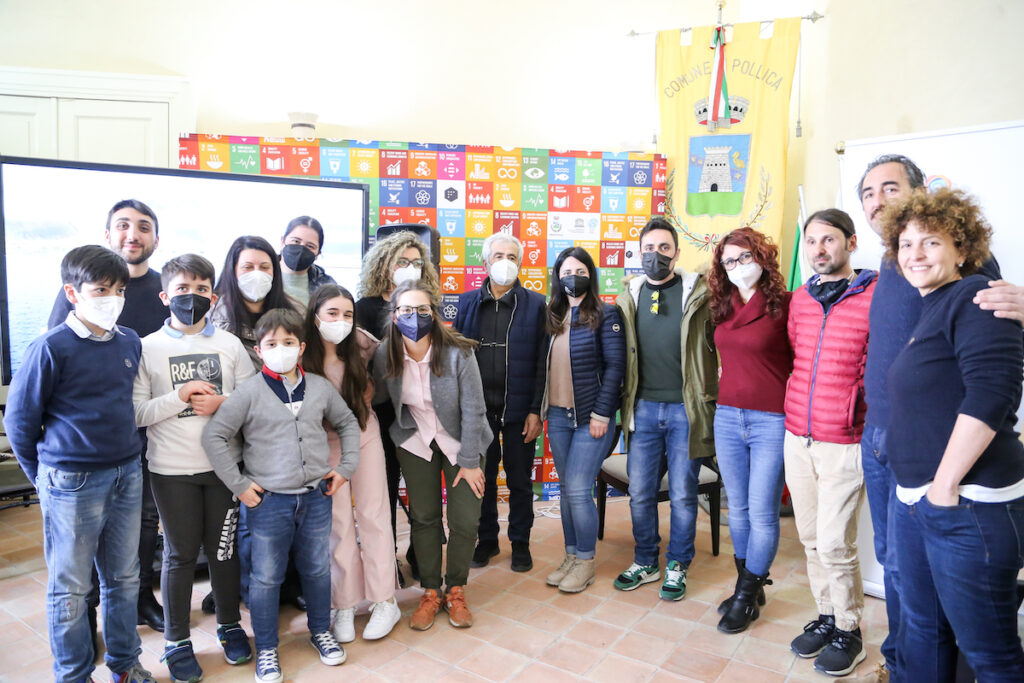 L'idea vincitrice è stata presentata da un gruppo di bambini del territorio: il "nascondino nel borgo" e il "parco del tesoro", attività per far conoscere ai loro coetanei le erbe spontanee e il loro utilizzo in cucina.
Tra le altre idee emerse nelle 24 ore di lavoro:
-un forno di comunità, che sia luogo di aggregazione per favorire l'integrazione tra generazione e ravvivare la tradizione;
-CilenToBe, un hub per scoprire il territorio e stare a contatto con la natura incontaminata del Cilento;
-idee innovative per connettere gli attori locali e renderli partecipi di programmi formativi come laboratori di trasformazione dei prodotti agroalimentari, percorsi didattici per riscoprire la tradizione e programmi formativi per gli operatori del settore turistico.
Sabato 26, ha avuto luogo la prima edizione della Pollica Photo Marathon!
Una challenge rivolta a fotografi professionisti e amatoriali che ha l'obiettivo di raccontare per immagini il Cilento e Pollica con occhi nuovi, attraverso scorci inaspettati, punti di vista e racconti.
Le fotografie sono state valutate da una giuria tecnica di alto livello:
Alessandro Imbriaco, vincitore del World Press Photo Award 2010 per le questioni contemporanee
Francesco Nicodemo, portavoce di Fondazione Italia Digitale
Giuseppe Ariano, fondatore di Pa Social
Pietro Contaldo, presidente di IgersItalia
Sara Roversi, presidente di Future Food Institute
Stefano Pisani, sindaco del comune di Pollica
Sonia Massari, direttrice della Future Food Academy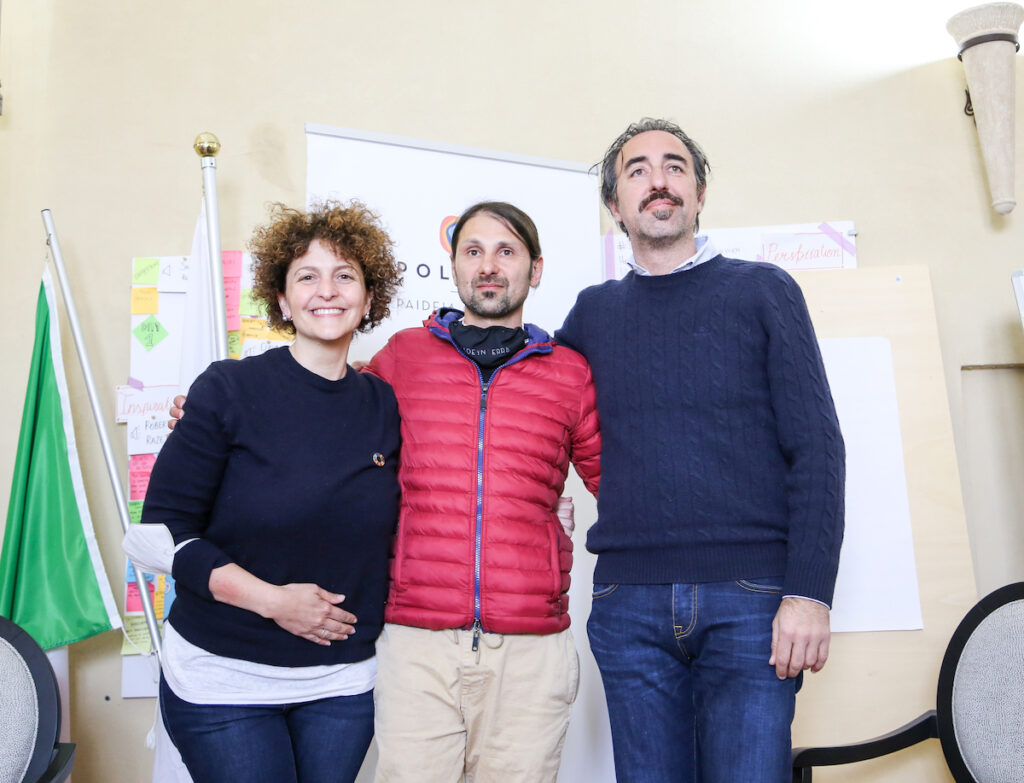 Mario Zammarrelli è colui che ha saputo ritrarre il meglio del borgo attraverso i 10 temi proposti e che avrà la possibilità di partecipare al Food and Climate Shapers Boot Camp dedicato al tema della sostenibilità degli Oceani, organizzato da Future Food Institute e FAO, in programma a settembre a Þingeyri, in Islanda.
E' grazie ai numerosi e preziosi partner e protagonisti della transizione digitale, se questa settimana è stata in grado di incuriosire e ispirare i giovani del territorio su ciò che la tecnologia può fare per noi!
Partner istituzionali:  Fondazione Italia Digitale, la prima realtà in Italia dedicata alle policy e alla cultura digitale a 360 gradi; PA Social, associazione italiana, unica nel panorama europeo, dedicata alla comunicazione e all'informazione digitale; Europe Direct Salerno, centro territoriale di promozione di bandi, iniziative e progetti dell'unione Europea; IgersItalia, la più grande community italiana legata al mondo della promozione del territorio e della comunicazione visiva
Media Partners dell'iniziativa: Adnkronos, prima agenzia di stampa nel panorama italiano a promuovere temi e realtà nell'ambito dell'innovazione e della transizione green, supportando le buone pratiche e incoraggiando una crescita più sostenibile; Rinnovabili.it, quotidiano online sulla sostenibilità ambientale.
Vuoi rivivere le emozioni della prima edizione della Pollica Digital Week?