The first Climate Farming Congress - Towards a Common Definition of Regenerative Agriculture
A sheet of A2-sized paper, 51 signatures, and a castle in the German countryside. Regeneration is the word that links these three ingredients.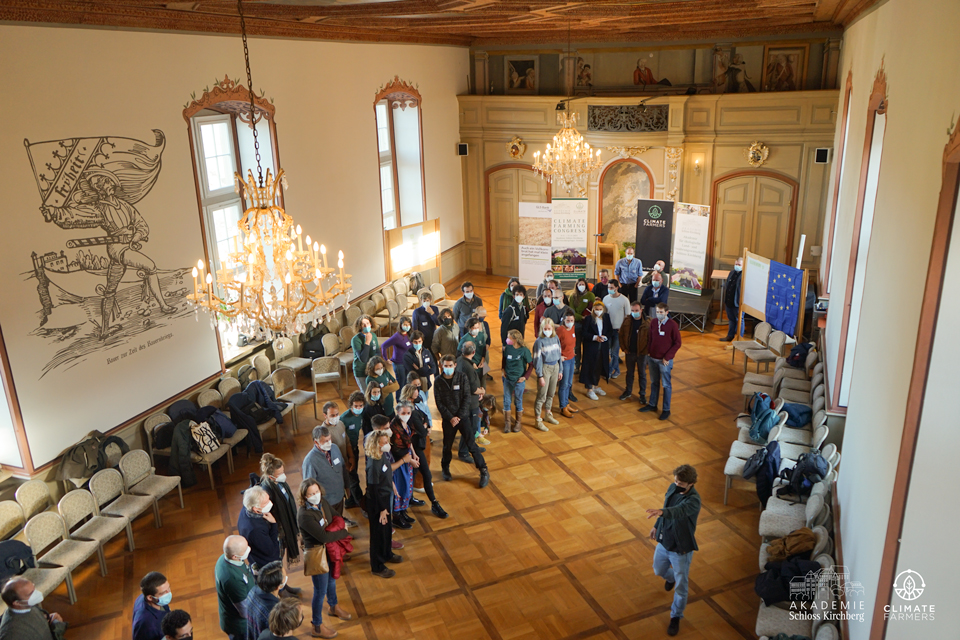 This is one of the opening quotes of the Manifesto of Regenerative Agriculture, the outcome of the three-day Climate Farming Congress, that kicked-off on November 9th, in the historic Schloss Kirchberg in Kirchberg an der Jagst, in the cold autumnal German countryside. 
The castle is an iconic location of the agricultural scene in Schwäbisch Hall. Historically, it was the residential palace of the Princes of Hohenlohe-Kirchberg, who relied on vassals and their servants for food production and overall well-being. Since 2016, Kirchberg Castle has belonged to the "House of Farmers" foundation, the socio-political foundation of the Schwäbisch Hall Farmers' Association, an association of 1,450 farms from the Hohenlohe region in Baden-Württemberg, with freedom, self-determination, and social justice for the peasant and rural populations as core values.
The Congress, organized by Climate Farmers, an organization that is building the necessary infrastructure to scale regenerative agriculture in Europe, saw the participation of 60 individuals, farmers, organizations, associations, and institutions, during a three-day program filled with heartfelt conversations, brainstorming sessions, and workshops, focused on creating a manifesto representing the voices of Regeneration in Europe and taking the first steps towards a common and officially recognized definition of Regenerative Agriculture.
Amongst the voices was Future Food Institute, advocating for an Integral Ecological Regeneration.
Regeneration is the re-elivenment of degraded relationships at large.
"Regeneration is about continuously increasing the life-holding capacity of a place, while fulfilling all human needs. It maximizes positive ecological-social-economic impact, rather than minimizing negative impact. Its objective is to facilitate the highest potential of an ecosystem. This is a continuous process."
Regeneration does not mean sustainability, as the latter refers to actions that just "do less or no harm." Regeneration is not the same as restoration, as that would mean going back to a previous state. Regeneration is instead a forward-facing, positive, dynamic, and evolving movement, which requires humanity to play an active role in order to be successful.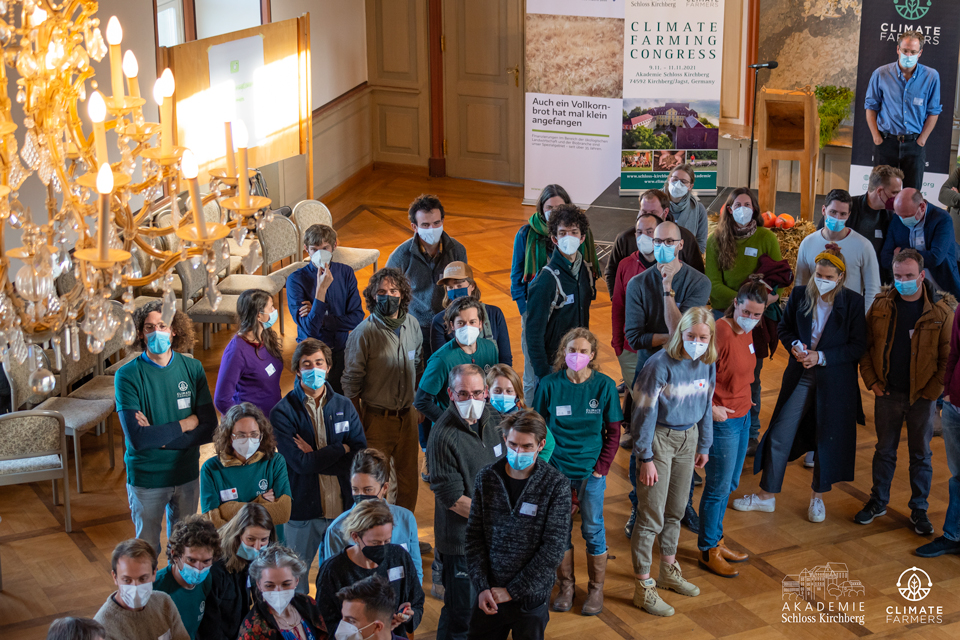 "Regeneration takes place within a given ecological, socio-cultural and economic context." Every context is different, there is no silver bullet and no one-size-fits-all solution that can regenerate natural ecosystems, social fabric, and individuals. Instead, despite being forward-looking, regeneration has its roots in indigenous cultures and local Traditional Ecological Knowledge, which carries an age-old luggage of sedimented learnings and expertise on how to see and conceive the local environment.
Prosperity Thinking at the Core of Regeneration
Despite being a movement that began from farmers and for farmers, the manifesto moves away from the ego-centric vision of most organizations and associations, and stresses the importance of the eco-centric nature of regeneration, considering farmers not as the actors, but as stewards of land, guardians and caretakers of the natural ecosystem.
This vision, that stands behind the Prosperity Thinking approach, is important to re-evaluate the position of farmers as custodians of ecology and ambassadors of tradition, in order to develop regenerative and resilient food systems, starting from the ground up.
An Outcomes-Based Definition
The purpose of the Congress was, in the first place, to start a conversation to set a definition of Regenerative Agriculture, without it being incorporated with unsuccessful land- and nature-management practices to grow food. This kind of agriculture doesn't originate from a practice, but from a vision. As such, a definition should be outcome-based, and the question should not be "Are you regenerative?" but "Are you regenerating?"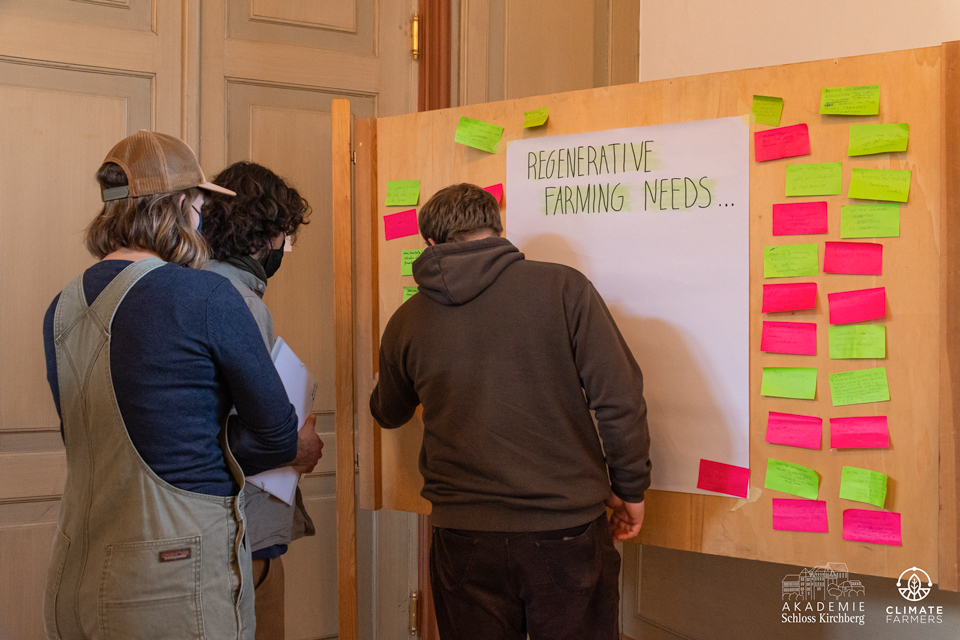 In this way, through accurate multi-dimensional measurements, we can ensure that we adhere progressively to the first vision, as other past movements have failed to do.
Seeds for the Future of the Planet
November 11th, 2021, represents the date on which, for the first time, representatives of the Regenerative Agriculture scene gathered and built a solid base on which to plant the seeds for the future of farming in Europe.
Regenerative agriculture and carbon farming have gained a lot of attention in the past months, but urgent action is needed to set the boundaries and direction to navigate this area that still lacks an officially-recognized definition and purpose.
Regenerative agriculture has the potential to store carbon in the soil, mitigate climate change, regenerate ecosystems, enliven biodiversity, increase resilience and adaptability of the food system at both the local and global levels, empower farmers, communities and rural areas, and eventually feed humanity with nutrient-dense food. However, a lot of research has to be made to adapt European and national policies to make this growing movement prosper.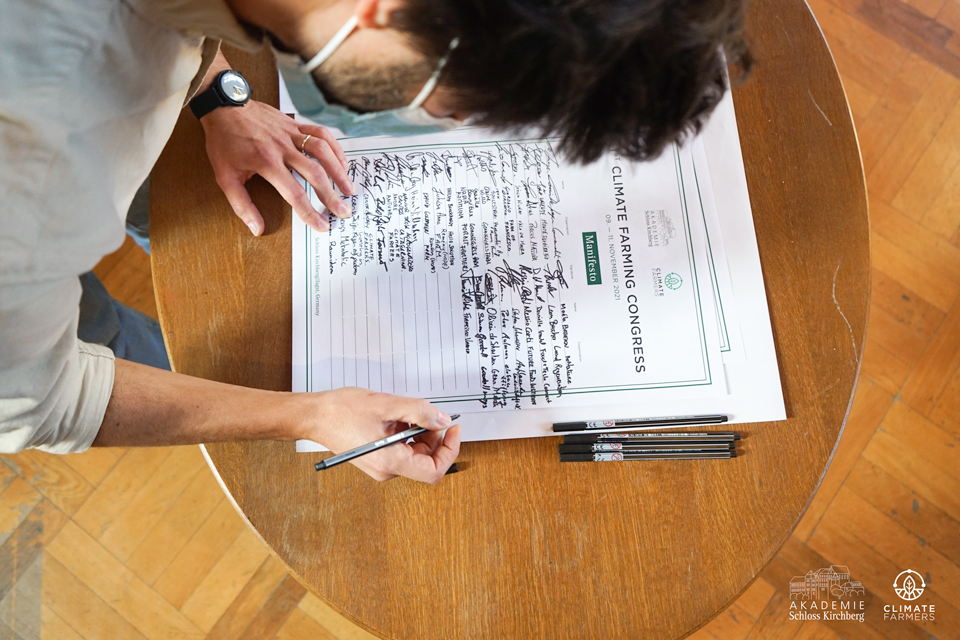 Change must happen fast, but big change starts small. Integral Ecological Regeneration begins with a shift of mindset, a change of what we consider to be the successful paradigm.
For the first time, in Schloss Kirchberg in Germany, voices united and started an inclusive, biodiverse, and ardent movement. 
With this first step, we must spread the word and disseminate the principles and values of Integral Ecological Regeneration. We must train farmers to transition, train trainers to help them, and train institution and policymakers to support them.
Read the full manifesto here.